Making Your Dream A Reality
Whether you are planning a new application or modifying an existing solution, at Supra we recognize that you have a vision of how your business and your relationships with your customers can be transformed by the solution you are planning.
We also understand that in tight labor markets and a fast-paced business environment that your business requirements and conditions change very fast. In such conditions you need a business and technology partner that can work with you and your team in a highly flexible manner.
Whether you need an entire project team to custom build or modify an application or just highly skilled experts to assist your staff, at Supra Software Solutions we can provide you with the expertise to move your company forward.
Solving the Digital Puzzle
At Supra, we often help our clients understand what digital means for them. For many, this can be a term that seems to be defined very differently depending upon what they may be trying sell you.
At Supra, we are in the custom application development, transformation, maintenance and support services sector and so we work with a variety of technology types and vendors. You are our only focus and which technologies you end up choosing needs to be the best choice for you and your customers.
The good news is that many of the terms you are hearing around cloud and digital are merely opportunities to vastly reduce the cost of building mission critical solutions for your business and competing on an equal footing with some of your largest competitors.
Peace of Mind
We understand that handing even part of an important project over to a new partner or even a single resource can be viewed as a risk of the unknown. This is where a proven portfolio of successfully developed, deployed and supported clients makes all of the difference.
Our services also include taking a deeper view of your long-term business goals and objectives and ensuring we are in fact the right business and technology partner for your project. We provide project trials, POCs under guarantees that can take the risks for working with a new partner completely out of the picture.
At the end of the day, we want to earn your business and your trust. We are in the business of building partnerships and fostering excellence.
When Experience Matters...
We understand that handing even part of an important project over to a new partner or even a single resource can be viewed as a risk of the unknown. This is where a proven portfolio of successfully developed, deployed and supported clients makes all of the difference. Over the past 16 years Supra has been operating on the leading edge of the ever-changing technology world. We have also focused on making these new technologies accessible and affordable for companies to leverage to drive their innovation and growth.
The pace of change and capabilities of these newer technologies has evolved from basic solutions that were limited to perhaps just a few key capabilities to full user experiences that can be accessed across virtually any device that an employee or customer may have. The cost of these solutions has also become far more cost effective and can be produced in less time making them far more usable for even the smallest of companies. We have vast experience in building very functional and yet transformational web and mobile applications based on the latest cloud technologies. Our customer solutions have solved both internal business challenges and also connecting customers as they need access. We have a proven track record of delivering for our clients on time and budget and meeting all specifications and milestone and across multiple technology and device platforms.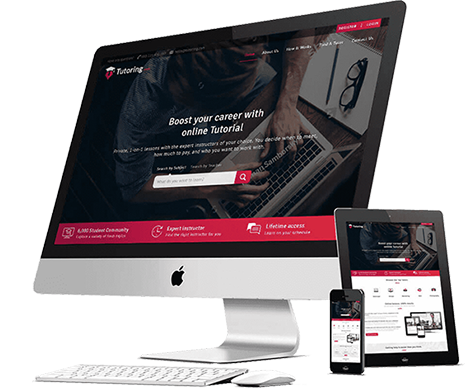 Our Founders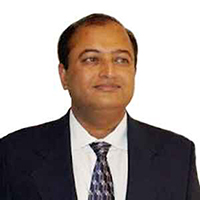 Pramod Shirsath
Founder & CEO
Pramod brings over 25 years of technology, product and program management experience to all of the clients of SUPRA INTERNATIONAL. As a globally experienced technologist, Pramod has been involved in many product development projects both on a staff augmentation basis provided as individual resources to entire teams to his clients around the globe. He also has proven success at managing entire product development projects and often where the requirements are not fully defined or must be refined over time based on feedback and changing technology needs of the market or target customers of his clients.
Pramod also is a thought leader in the industry and recognized early that what customers are really looking for is a path to the results they need rather than just another technology or staff augmentation company that just provides bodies and resumes. While Supra works on both a fractional staff or full project basis providing highly experienced and talented resources, Supra also partners with its' customers to create groundbreaking software products for an ever-changing market. Supra works with very small startups to global enterprise players seeking a faster way to get their product into the market.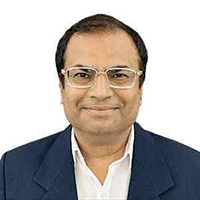 Sanjay Gaikwad
COO
Sanjay brings to Supra over 28 years of operations management from a variety of verticals including manufacturing and information technology. Sanjay is an experienced operations executive who has taken ideas from concept to execution and deployment across his entire career. He also has extensive experience in operating in very complex and changing business conditions include manufacturing to high levels of success. Sanjay has brought his vast experience to Supra to bring and build process and delivery maturity around all of service offerings of Supra.
Sanjay is focused on ensuring the smooth operations of day to day operations of the company and ensuring that all serves are delivered with the highest quality and keeping our engagements on time and budget to our customers' requirements.