Welcome to Supra Software Solutions
Supra Software Services is a leading provider of digital business solutions for business from the smallest start up to the multi-billion market leading companies. At Supra we have brought together the key technologies into one firm so that our client gets a comprehensive view and solution to their business opportunity or challenge. Our ability to impact your business includes assisting you with how to approach your needs to bringing our core Web, Mobile, Cloud, Intranet, Testing and IT Resources to your project. Our unique FlexSource Model allows you to access our expertise in a way that works for you and your company.
Digital Transformation Made Accessible
Everyone is talking about Digital and "moving to the Cloud" but how do you actually apply these to your business in a way that gives you a market advantage and can positively impact your bottom line. The reality is that "going digital" or "moving to the cloud" is all about where your infrastructure is and how you access it. The simple answer is that we help our clients build solutions using Web and Mobile technologies for external facing and internal systems that help our clients move faster to leverage near term opportunities. And we do this in a highly flexible model where we can take on entire projects to providing just one or two experts that help you accelerate your program.
Experience that Works for You
Supra is unique in that our focus is in product development and transformation software services that spans strategy, development, deployment and support. As a software engineering firm, we are not in the products space, so our only focus is helping our clients solve their business challenges and leverage business opportunities. Our executive and development team leadership has vast experience in the core technologies of today and of the past. We look forward to the opportunity to speak with you directly about your ideas or needs and how Supra can help you move that from idea to solution.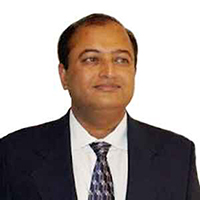 Pramod Shirsath Founder & CEO
Pramod brings over 25 years of technology, product and program management experience to all of the clients of SUPRA INTERNATIONAL. As a globally experienced technologist, Pramod has been involved in many product development projects both on a staff augmentation basis provided as individual resources to entire teams to his clients around the globe. He also has proven success at managing entire product development projects and often where the requirements are not fully defined or must be refined over time based on feedback and changing technology needs of the market or target customers of his clients.
Pramod also is a thought leader in the industry and recognized early that what customers are really looking for is a path to the results they need rather than just another technology or staff augmentation company that just provides bodies and resumes. While Supra works on both a fractional staff or full project basis providing highly experienced and talented resources, Supra also partners with its' customers to create groundbreaking software products for an ever-changing market. Supra works with very small startups to global enterprise players seeking a faster way to get their product into the market.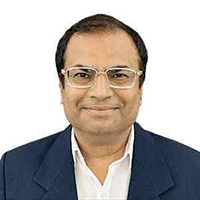 Sanjay Gaikwad COO
Sanjay brings to Supra over 28 years of operations management from a variety of verticals including manufacturing and information technology. Sanjay is an experienced operations executive who has taken ideas from concept to execution and deployment across his entire career. He also has extensive experience in operating in very complex and changing business conditions include manufacturing to high levels of success. Sanjay has brought his vast experience to Supra to bring and build process and delivery maturity around all of service offerings of Supra.
Sanjay is focused on ensuring the smooth operations of day to day operations of the company and ensuring that all serves are delivered with the highest quality and keeping our engagements on time and budget to our customers' requirements.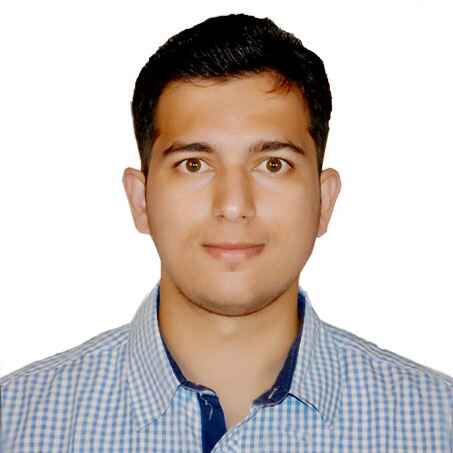 Aniket Patil Senior Solutions Architect
Aniket Patil is currently working as a Solutions architect at Supra international, Aniket Patil is currently working as a Solutions architect at Supra international, Inc. He has over 8 years of IT experience primarily building multi-tenant SAAS products using Java, NodeJS and .Net and performing seamless migrations to the cloud and building cost-effective, resilient and self-healing infrastructure in Amazon Web Services. Hands-on experience on cutting edge technologies like Lambda functions, CloudFormation, Kinesis, S3 and Athena (data lakes, data streaming, real-time visualization and data analysis), keeping the security best practices and compliance at the forefront. Working in a client-facing role with a cross-functional team having exposure to all facets from innovation, customer requirement, and execution to product delivery.
LEADERSHIP :
Successful as a team lead in planning, execution and completing all the committed milestones.
Continuous monitoring and managing a team with 10+ people.
Ability to initiate/manage cross-functional teams and multi-disciplinary tasks.
Providing direction for developing framework and methodology for the larger team.
Devising solutions and rendering assistance to team members during critical situations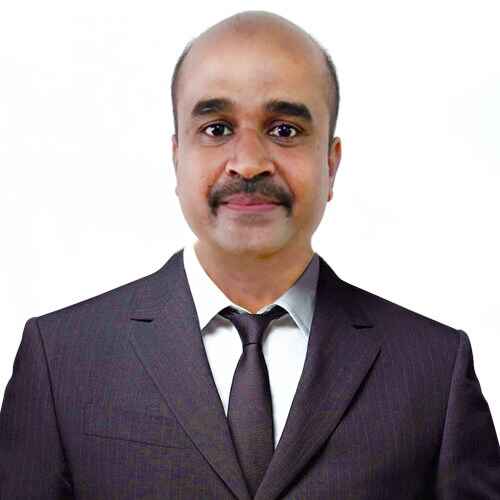 Kunal Khairnar Manager – Cloud Applications Development & Delivery
Kunal comes with degree in Master of Computer Science and more than 8 years of experience. He is a good solutions architect and programmer. He has very strong technical skills in Advanced Web Technologies, Mobile Technologies, Cloud Technologies, Search Engine Optimization, Frameworks & CMS such as Angular, Node, PHP, WordPress, Joomla, Spring, CodeIgniter, Database architecture & concepts. Also have good understanding and experience in architecting solutions for developing applications for Cloud computing, Amazon Web services.
Give a problem to Kunal and he has solution for it.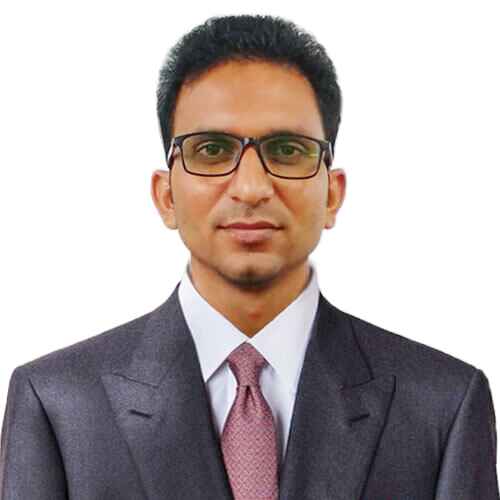 Abhay Bagul Manager – Web Applications Development & Delivery
Abhay comes with degree in Master of Computer Science and more than 10 years of experience. He is an expert programmer with strong track record of excellent customer satisfaction. He leads the team of programmers and designers to ensure quality service and on time delivery. He has excellent team management and strong technical skills in Web Technologies, Mobile Technologies, Search Engine Optimization, Frameworks & CMS such as WordPress, Joomla, CodeIgniter, Developing E-commerce websites, Database architecture & concepts. Also have good understanding and experience on developing applications in PHP, AJAX, MySQL, .NET, JavaScript, SQL server, Payment gateways like PayPal, Authorize.net, Dwolla, Stripe, FirstData etc., iOS/Android/Windows apps, SEO and Internet