Cloud Solutions
There is a lot of talk today about "Digital" and "Moving to the Cloud". Many think this is beyond their financial reach. These internet technologies give you the ability to operate like a global enterprise.
Our Technology Expertise

Build natural and rich conversational experiences Powered by Google's machine learning
LightSail

Amazon RDS

Amazon S3 Storage

Cloudflare

Amazon cloud services

Amazon web services

vpc

vpn

Rackspace

Athena

AWS Lambda

Amazon EC2

Google Map API

FB API
LinkedIn API

Twitter API
Instagram API

Google Adwords API

Google Calendar API

Constant contact API

Mailchimp API

Mandrill API

USPS API

UPS API

FEDEX API

PamFax API

Plivo API

Spotify API

Red engine API

Quickbook API

MLS RETS API

Ship Station API
Ship Works API
Making Your Cloud Vision a Reality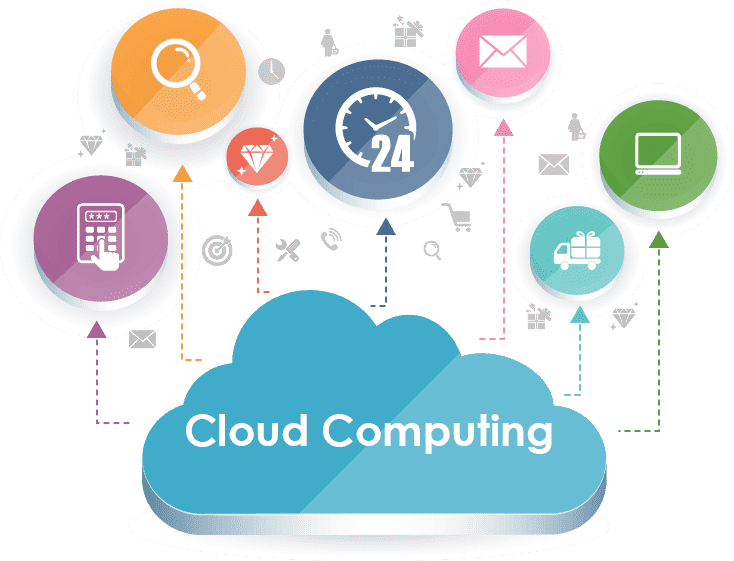 It seems like everything's moving to the cloud. And for good reason: cloud computing is often cheaper, more scalable, and disaster resistant. But who has the time to navigate the maze of cloud providers and understand the tradeoffs between their overlapping products?
Whether it is an Amazon Web Services (AWS), or Google Cloud Services, or Microsoft Cloud Services or any other Cloud Service providers building cutting edge Cloud applications that run faster, smoother and flawless are the key to impacting your bottom line.
Our Services
We offer Custom Cloud Application Development & Hosting, Maintenance and Support using latest cloud technologies from Amazon, Microsoft, Google or any other cloud providers.
SAAS (Software As A Service) Product design and development

Design and develop Serverless applications using cutting edge tools like AWS Lambda

Cloud server setup & maintenance services

Design and develop AI driven systems

Design and develop Smart Communication Systems fully integrated with mobile phones to provide excellent customer service using the deep learning and NLU (Natural Language Understanding) tools provided by various cloud providers:

Google DialogFlow

Amazon Lex

Twilio SMS and phone call services
Getting Started with Supra
Regardless of where you are in you project journey at Supra, we are here to help you explore options to get the results you need as fast as possible. Reach out to us for a free no obligation consultation to explore how Supra can help your firm.
Customer Success
SP2 Systems

Hospitality AI Customer Service Platform

Building a Next Generation AI Powered Customer Service Platform from Ground Zero to the Market

MedTransGo Systems

Medical Transportation and Translation Service Platform

AWS Cloud Powered platform allowing hospitals and clinics to request on demand medical transportation and translation services

Kako Services

Human Resource Management System

Building an application to provide complete hiring solution for a corporation and its subsidiaries