Mobile Solutions
Tap into the most powerful technology that allows your customers, prospects and employees 24 by 7 access to your business for vital information.
Making Your Mobile Vision a Reality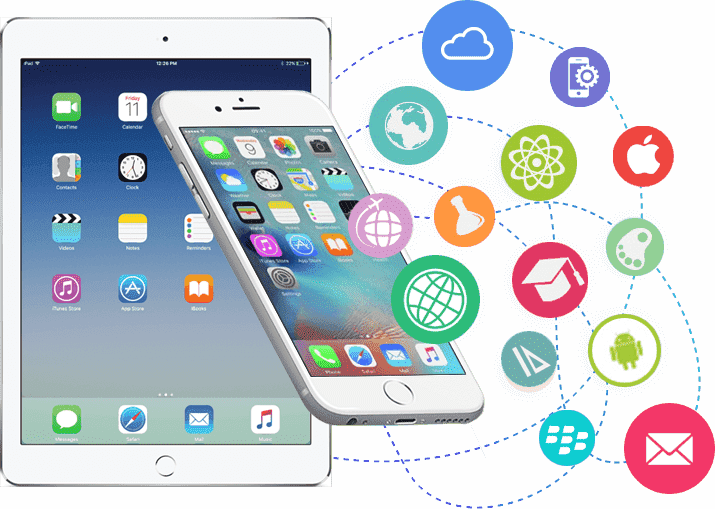 Building a mobile app is not just a matter of looking at your public website or your internal web portal on how it looks on this most powerful platform. Today we have many different form factors and sizes and getting your mobile experience right given just how much customer interaction happens on mobile is key to mobile success. Planning a mobile experience starts with its' broad capabilities such as payments, GPS, voice assurances, notifications and the amazing cameras that are now driving augmented reality experiences.
Supra has been building mobile apps since the first iPhone, and we've developed expertise in the latest techniques to make your apps blazing fast and secure.
Our Services
Supra offers cutting edge solutions & services that will help make your business a success. Some of the services offered by us can be listed below:
iOS native Application Development

Android native Application Development

Windows native Application Development

Apps development using third-party frameworks like PhoneGap, Cordova

Social Networking Application Development

Maintenance and Support Services

Mobile Apps Monitoring

Mobile Data Security services

Enterprise app development
Getting Started with Supra
Regardless of where you are in you project journey at Supra, we are here to help you explore options to get the results you need as fast as possible. Reach out to us for a free no obligation consultation to explore how Supra can help your firm.
Customer Success
Harvard Medical School - InfoSage

ElderCare Mobile Support & Research App

Helping family and friends coordinate the tasks to care for a loved elder and helping families stay connected

InspectSource Auroa2GO

Home Inspection and Report App

Allowing home inspectors to carryout home inspections, take notes, photos and immediately create inspection reports while on the field with or without Internet connectivity

Schedule a Car Wash – GoWash

On Demand Car Wash and Detailing App

Hassle free service allowing corporation employees to schedule car pickup, washing and detailing services.